Chiropractic neurologists are experts in the brain, spine, and nervous system who have received extensive training and certification.

What is a Chiropractic Neurologist:
Find a Doctor

Chiropractic neurologists are chiropractors who have completed further postgraduate training and testing to deliver all of the conventional chiropractic services and the specific services that their advanced training allows.
Benefits of consulting Chiropractic Neurologist
Find a Doctor
2022 ACNB EXAMINATION INFORMATION
The 2022 Exams will be held as follows:
Written exam on Friday, October 14th – Online
Practical exam on Saturday,  Novermber 12th – In Houston, TX, USA and Edmonton, AB, Canada
Exam regular registration is through August 31, 2022.
Exam late registration is September 1st – 30th, with a registration deadline of September 30th.
For further information contact the ACNB  via phone: (254) 231-8508
Nondiscrimination Policy: The Board does not discriminate for the purposes of Board membership or office, application, examination, continuing education, recertification or any other activity of the Board on the basis of age, sex, sexual preference, color, religion, creed, marital status, national origin, race, language, medical condition or disability.
All candidates and members are considered on the basis of their skill and knowledge as practitioners based solely on their ability to
treat the consumer safely and effectively. 
A statement of nondiscrimination shall appear on all announcements for certification and recertification. 
Office of Dr. Gail Henry
8510 Hillcroft
Houston, TX 77096
Ph: (713) 772-4607
Office of Dr. Trent Banks
47 Pindari Road
Peakhurst Heights
NSW
Ph: (713) 772-4607
Office of Dr. William Farrell
The Radix Pain and Rehabilitation Center
4825 89 St. NW
Edmonton, AB, Canada
Ph: (780) 966-3876
A link to book your room at the group rate is shown below: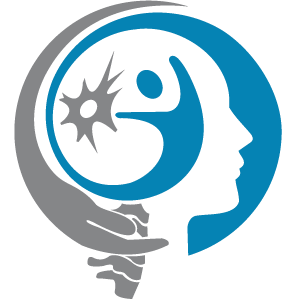 About The American Chiropractic Neurology Board
The American Chiropractic Neurology Board is the sole specialty board in neurology recognized by the American Chiropractic Association (ACA). The ACNB's Diplomate program has achieved accreditation by the National Commission for Certifying Agencies (NCCA). and the International Accreditation Services (IAS) that grants ISO 17024 designation for certification bodies.
We provide an annual written examination and an annual performance or practical examination at least one time per year. As soon as we know when those exams will be held, we post the dates on the website. The examinations are comprehensive and address all of the issues identified on the Job Analysis as important to the field.
To answer the question what is a Chiropractic Neurologist:
A chiropractic neurologist is a Doctor of Chiropractic or the equivalent that has taken 300 post-doctoral hours of coursework in functional neurology and passed the rigorous written and performance exams required for certification by the ACNB. We call these doctors Diplomates of the American Chiropractic Neurology Board (DACNB). They use the patient's body and environment to assess, diagnose and localize areas of dysfunction. The human body systems are constantly affecting the neurological system and being affected by the neurological system. Our doctors use this functional and holistic approach to target interventions specific to the location of the dysfunction.
The chiropractic neurologist uses the muscular skeletal system and the sensory systems as they interact with the neurological system to improve quality of life. They use a variety of treatment modalities including the technique of adjustment as well as other sensory-based modalities to bring about improvements in health.
Diplomate Recertification Requirements Submission Period Opened October 1, 2020 Grace Period Ends on January 31, 2021
Re-certification is an annual requirement for ACNB Diplomates.  The period for submission of the annual requirements officially begins on October 1 each year, though you may submit your documents and payment at any time.
The submission requirements for re-certification include:
The correct format for a journal citation is:
Author(s), Title of Article, Name of Journal, Date, Volume # and Page numbers
The fee may be paid through your profile on the website or by check mailed to:
ACNB
3710 Robinhood Drive
Temple, TX 76502
More detailed information on the recertification requirements is available under Resources in a document titled "Recertification Requirements Information".
If you have questions, please contact the Executive Director at ExecutiveDirector@acnb.org or call (254) 231-8508.
This is a record of Chiropractic Neurologists certified through the ACNB